Naomi Brickel
Project Director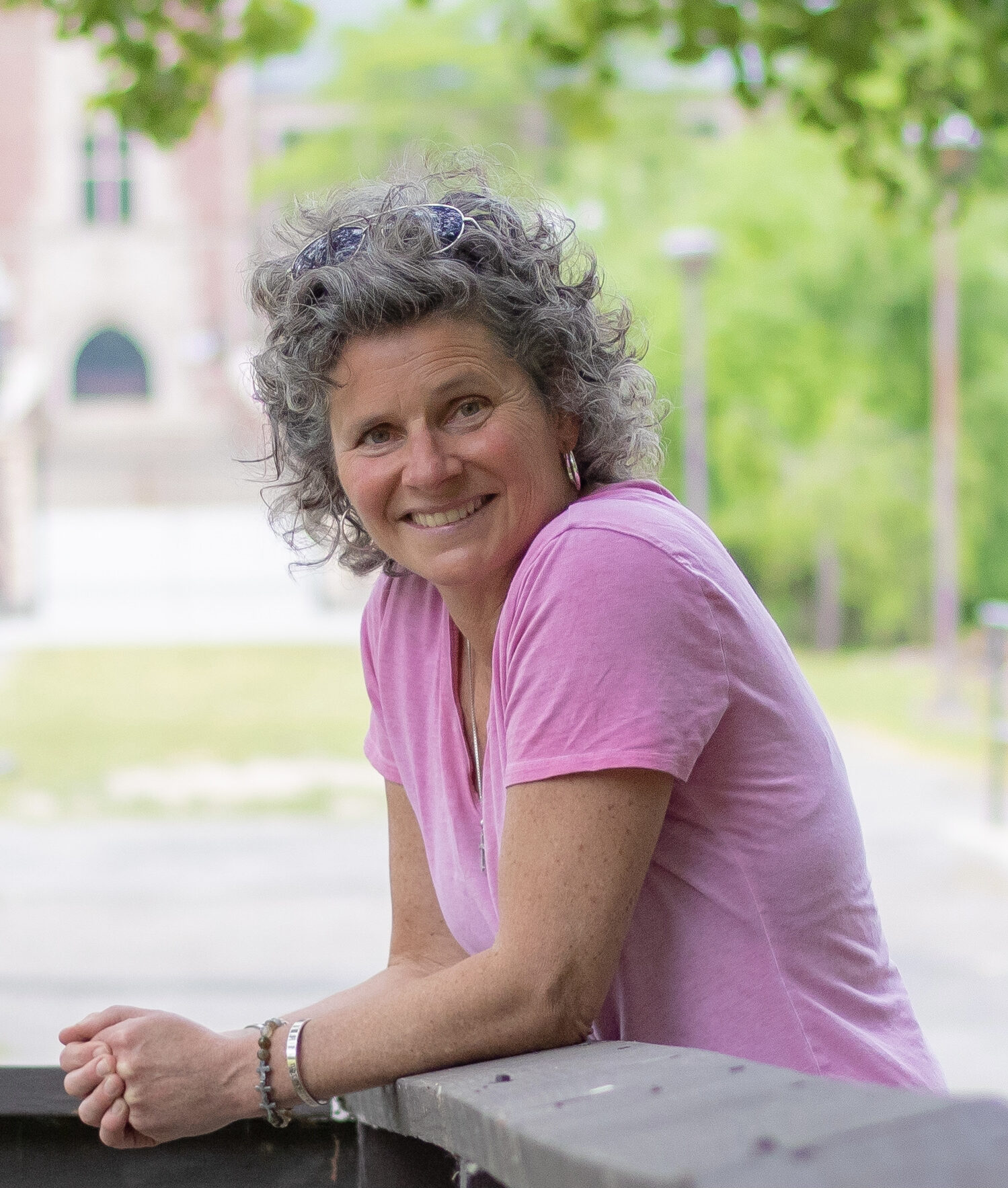 Naomi Brickel is the new Project Director for Supported Decision-Making New York (SDMNY), leading the effort to develop an infrastructure for supported decision-making (SDM) facilitation services and agreements as a legally recognizable alternative to guardianship, and scale up this human rights initiative on behalf of people with intellectual and developmental disabilities and autism across the state. She previously worked at Westchester Institute for Human Development (WIHD), where she started and spent her career, up until this role, working with young adults to promote their self-determination and empowerment, assisting families in the practical and emotional aspects of navigating disability service systems across the lifespan, and building capacity with school districts and agency professionals for more inclusive communities through community based program development. She's played an active role in New York State policy, serving on NYSED's and ACCES-VR's state advisory councils and educating and informing legislators and policy makers in all of these areas. Naomi graduated from the University of Scranton and received her Master's degree in Special Education and Secondary Transition from the University of Kansas. She is the mother of six children who all attended the New Rochelle Public Schools where she lives and previously served on the Board of Education.
Fun Fact: Naomi has a ton of fun facts because she enjoys fun… She can ride a unicycle and juggle but not at the same time!
Kristin Booth Glen
SDMNY Founding Director, Senior Consultant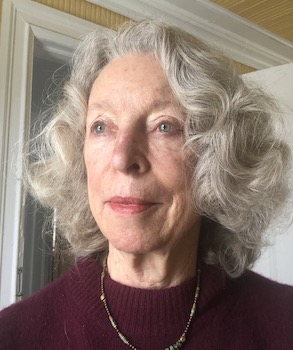 Kristin Booth Glen is a retired University Professor and Dean Emerita at CUNY School of Law. In 2012, she retired as Surrogate Judge of New York County, where she had jurisdiction over guardianships of persons with intellectual disabilities and wrote several groundbreaking decisions in that area. She has written and lectured widely on the human right of legal capacity and supported decision-making (see a selection of articles), serves on the Advisory Boards of the National Center on Supported Decision-Making and the Center for Public Representation/Nonotuck Supported Decision-Making Pilot Project, the New York State Bar Association Disability Rights Committee, was a Commissioner on the American Bar Association Commission on Disability Rights, served as an ABA observer to the Uniform Law Commissioners' revision of the Uniform Guardianship and Protective Procedures Act (UGPPA), and as an expert at the United Nations Commission on Human Rights in Geneva, Switzerland.
Fun Fact: Despite years of disappointment and terrible play, Kris remains a diehard NY Knicks fan, having been a season ticket holder for over 50 years! Hope springs eternal.
Joan Cornachio, M.S. Ed.
Associate Director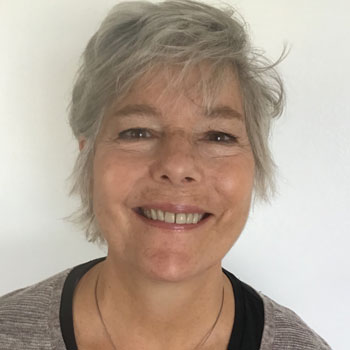 Joan Cornachio is the Associate Director of Supported Decision-Making New York (SDMNY). She has been an advocate and private consultant to families of students with intellectual and developmental disabilities (I/DD) and autism in New York and Massachusetts, helping students to access and navigate resources and services through their local school districts. She served as the director of the Berkshire Hills Music Academy Summer Program in South Hadley, MA, where she developed and supervised programming for young adults with I/DD in a residential setting. Joan has also enjoyed a long career as a music educator and program director in both mainstream and adaptive settings. She views music as a pathway for awareness and acceptance of disability as diversity, having directed inclusive choirs for young people in performances and showcases. She holds an M.S. in Education from Syracuse University with a concentration in Disability Studies. As the mother of two children, including a young adult with I/DD, she has witnessed first-hand the viability of supported decision-making as an alternative to guardianship.
Fun Fact: In spite of being an enthusiastic outdoors person (she looks forward to circumnavigating Manhattan by kayak and dreams of walking the Camino de Santiago), Joan has managed to stay married for 35 years to her world-traveling jazz musician husband, who prefers the wild indoors.
Matthew Smith, Esq.
Senior Project Coordinator Emeritus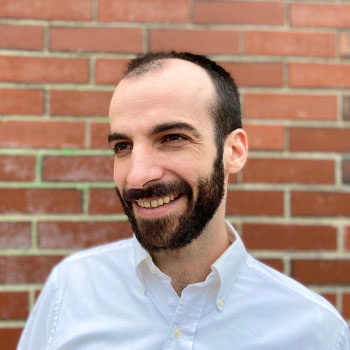 Matthew Smith, Esq. has worked on pressing disability rights issues in the United States and abroad (Mexico, Argentina, and Bangladesh), and serves as a Research Associate at the Harvard Law School Project on Disability. He has authored amicus briefs in cases involving the UN Convention on the Rights of Persons with Disabilities, and his research has appeared in journals (ABA Journal of Labor & Employment Law, Arizona Journal of International & Comparative Law, Nordic Journal of Human Rights) and books (Derechos Humanos: Retos y Perspectivas, Oxford University Press (forthcoming)). He also serves on the board of Helping Educate to Advance the Rights of the Deaf (HEARD), a nonprofit that advocates for deaf prisoners. He received his J.D. from American University and his B.A. from Harvard University. Most importantly, he is the proud brother of a college graduate with Down syndrome.
Fun Fact: Hezzy stars in one of SDMNY's videos—made with Outside Voices Theater Company—as the villain, The Substituter.
Stephanie Penceal, M.S. Ed.
Project Specialist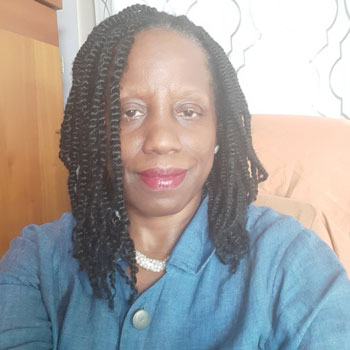 Stephanie Penceal has worked in non-profit organizations and educational institutions for over 35 years and managed numerous projects in fields including adult education, community development, financial education, technology, and the arts. She has also worked as a paralegal in the areas of elder law, estate planning and guardianship. Her paralegal work was a catalyst for her to deepen her commitment to supported decision-making as a viable alternative to guardianship. She received a B.A. from Fordham University, an M.S. Ed. from Bank Street College of Education, and a Paralegal Certificate from The City College of New York. She is the proud niece of an adult with I/DD and is passionate about ensuring that people with I/DD live their lives with dignity and greater community support.
Fun Fact: Stephanie enjoys yoga and recites the mantra "you're never too old to learn", as she learns to play the piano.
Gina Riley, Ph.D.
Faculty Associate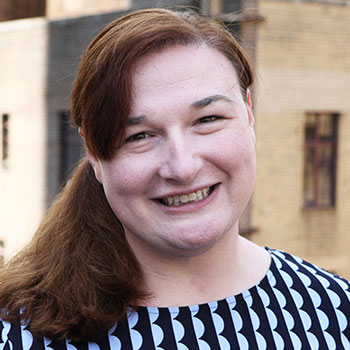 Gina Riley, Ph.D. is an educational psychologist, Clinical Professor, and Co-Coordinator of the Adolescent Special Education at Hunter College/CUNY. Dr. Riley has over fifteen years experience working with teens and young adults with learning disabilities, intellectual disabilities, and emotional/behavioral disorders. She is also a seasoned academic, with years of teaching, research, and supervisory experience within the fields of special education, psychology, school psychology, and mental health counseling. Dr. Riley's research interests include intrinsic motivation, Self-Determination Theory, Cognitive Evaluation Theory, Supported Decision-Making, online/distance learning in higher education, and homeschooling, unschooling, and other alternative learning environments. Gina can be seen in the Fox 5 special Autism: life on the spectrum, offering some of her expert input.
Fun Fact: Gina has 7 chickens (and really wants a pair of goats)!
Simge Yarayici
Media Relations Specialist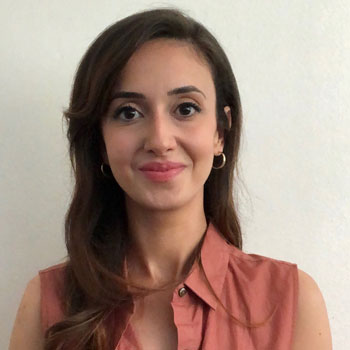 Simge Yarayici is the Media Relations Specialist for SDMNY. She holds a B.A. in International Studies with a concentration in International Relations from The City College of New York. She values the importance of contributing to humanitarian causes and has worked for different nonprofit organizations, including criminal justice and cultural exchange. More recently, she earned her M.S. in Media Studies from Brooklyn College and has worked for both commercial and nonprofit companies with a focus on social media management. She is excited to join SDMNY's groundbreaking pilot project to contribute to the great efforts of the passionate SDMNY staff to support people with I/DD to live their best, most autonomous, and inclusive lives.
Fun Fact: Simge's biggest passion is music and, as much as she's a talented music listener, she is equally a terrible singer, which doesn't stop her whistling all along the songs.
Denise Lopez
Contract Manager
Denise is excited to be part of the SDMNY team as the new Contract Manager.  Her work with Westchester Institute for Human Development as a Family Specialist on the Children and Youth with Special Health Care Needs (CYSHCN) Program has allowed her to connect with SDMNY in ways that will continue to enhance her work in service to the I/DD community. As a mother of three wonderful human beings with I/DD, SDMNY has provided a pathway to a viable alternative to guardianship.
Fun Fact: Denise loves to drive fast! She has her trip to Germany lined up to experience driving on the Autobahn. She will be able to check off #10 from her Bucket List.