Kim Plaut currently lives in Brookline, Massachusetts and has been interested in art since she was very young. She is a member of the Supported Decision Making Task Force through Mass Advocates Standing Strong and is an active member on the Greater Boston Citizen Advisory Board. Kim has been a strong advocate for disability rights since the time she was in high school. She continues to help others achieve their dreams.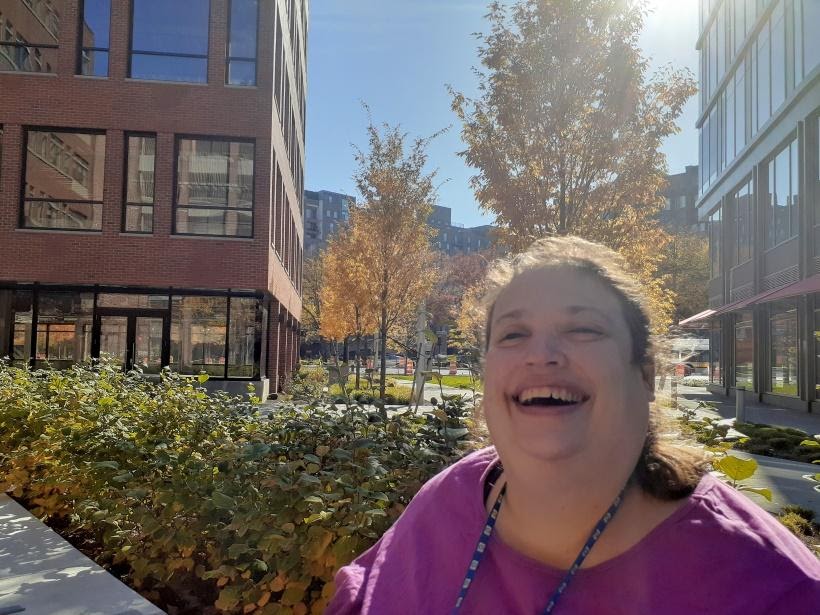 When I do my art, I feel from my heart; I even feel like my mind is in a whole other place. I want people to believe with their hearts in their own dreams and my art encourages others to follow those dreams. 
I use art as my voice and when I teach others through my art, it makes a huge difference. Making a difference and showing others that many things are possible even if you have a disability is more important than anything else to me.
The theme of my artwork for 2021 is Dreams Can Come True. I chose this theme because of the challenges of COVID and how people are coping with those challenges, myself included. It's important to hold on to those dreams even through the hardest of times. My intent was to create a positive energy through my art and calendars so that people can feel uplifted during this time. I want people to know that their dreams can come true as long as they keep on moving forward, try as hard as they can, and continue to believe in themselves.
I have many different kinds of completed artwork, including slogans for events, brochures, thank you cards, art for organizations, calendars, and a book that features my art work. I will always enjoy creating art because that is where my heart is and I am proud of accomplishing my dream of being an inspirational artist for everyone.
Kim's artwork is available for publication with her permission. You can contact Kim at kimplaut26@gmail.com. Kim's 2021 calendars are also available for sale.